We want every family we serve and every guest we welcome into our funeral home be served to their complete satisfaction.
With that in mind, we love to hear about the experiences that people have with our funeral home. We've shared some of this feedback below.
Have we helped you? If you've ever read a review, you know how helpful they can be. Help others by sharing your experience and leave your own review below.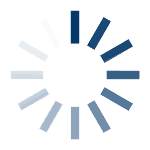 Retrieving Information... Just a moment
Everyone we came into contact with was genuinely caring, loving and professional. Bill, Darlene, Tabitha, Linda, Jim & Sue - each went up & above to make my husband & I feel like they were part of our family. We could not have done this without them. Ever so grateful.
~ Melanie R. - 10/8/2019

Tim, Bill and the office staff have been so kind, knowledgeable and thorough during the processing of laying to rest our mom. The coordination with the burial site was flawless. It is refreshing to work with those who really want to serve and not make it all about the money. Thank you!
~ Susan W. - 4/15/2019

Christopher did an outstanding job helping our family through this difficult time. He was very professional and compassionate with our father's burial in Delaware, and made sure the Navy Honor Guard was present for our WWII father. Thanks!
~ Philip J. - 1/15/2019

Jessica was amazing and very knowledgeable. I was very stressed and she eased my mind by jumping in and helping me. I felt at ease within minutes. She was most accommodating.
~ Penny O. - 12/17/2018

First class operation from A to Z. No issues, no problems. Darlene was helpful all the time. Andy is great at what he does. Thank you all.
~ William N. - 11/6/2018

My brother's death was fast so the family was unprepared for all the decisions. Newcomer employees were so kind, compassionate and helpful.
~ Kay N. - 8/20/2018

Everything went great with my dad's cremation. I was very pleased with the price, it's definitely more affordable than other funeral homes. Darlene was awesome! She kept me up to date and was very caring.
~ Amber C. - 7/30/2018

I am very satisfied by all your help at this horrible time in my life. I want to thank Michael for all his help and patience he had with me & my daughter.
~ Lucy` Q. - 6/21/2018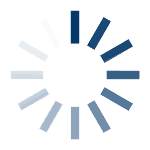 Retrieving Information... Just a moment